NEWS
December 2016...
The Polar Geospatial Center (University of Minnesota) has released their new Polar Calendar for the year 2017. It's a beautiful collection of black and white images of the polar regions. I am honored to have my image of Garwood Valley, one of the magical McMurdo Dry Valleys in Victoria Land, Antarctica, on the front cover of the calendar!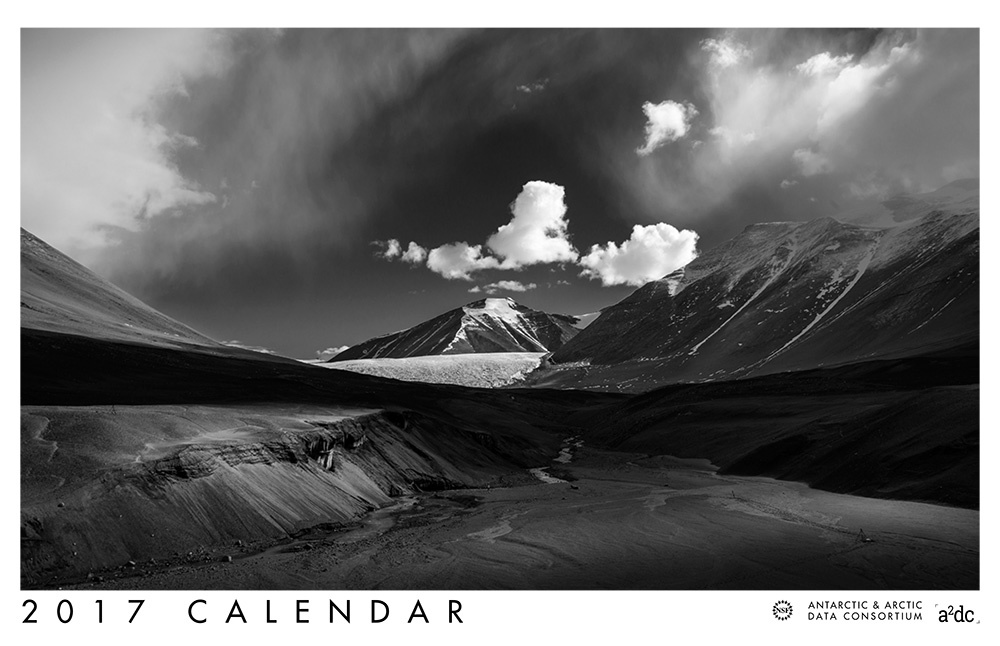 Last year, I had the pleasure to answer a few questions about my polar experience by the EyeEm team for Earth Day. Check it out!
Earth Day: An Antarctic Photographer's Warning of Climate Change
You can also read stories in GEO Magazine (in French) about Antarctica and South Georgia expeditions.
Mission Polaire en Georgie du Sud